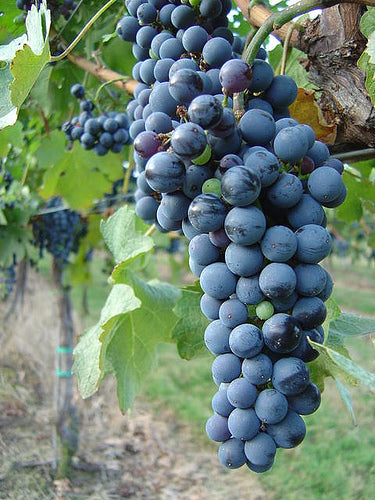 I've been trying to like wine since I was twelve years old, sneaking it out of Daddy's jug of Gallo. I'd sip it from a stadium cup, pucker, then wash away the bitterness with a sweet tea chaser.
[caption id="attachment_665" align="alignleft" width="203"]
Breaux Vineyards: Photo courtesy of Virginia Wine[/caption]
I still can't stand the stuff, but I figure if anyone will convert me, it'll be the folks at
Virginia Wine
. Their user-friendly Website includes a startlingly robust calendar of upcoming events. In the Blue Ridge region alone, there are 27 happenings this weekend, ranging from a wine drenched
calligraphy class
to an afternoon of classical music benefiting
VH1's Save the Music
.
If you're a friend of the vine, check out the full list of
Appalachian Virginia wines
, and Hell, try some in a stadium cup. They really do make just about any beverage better.