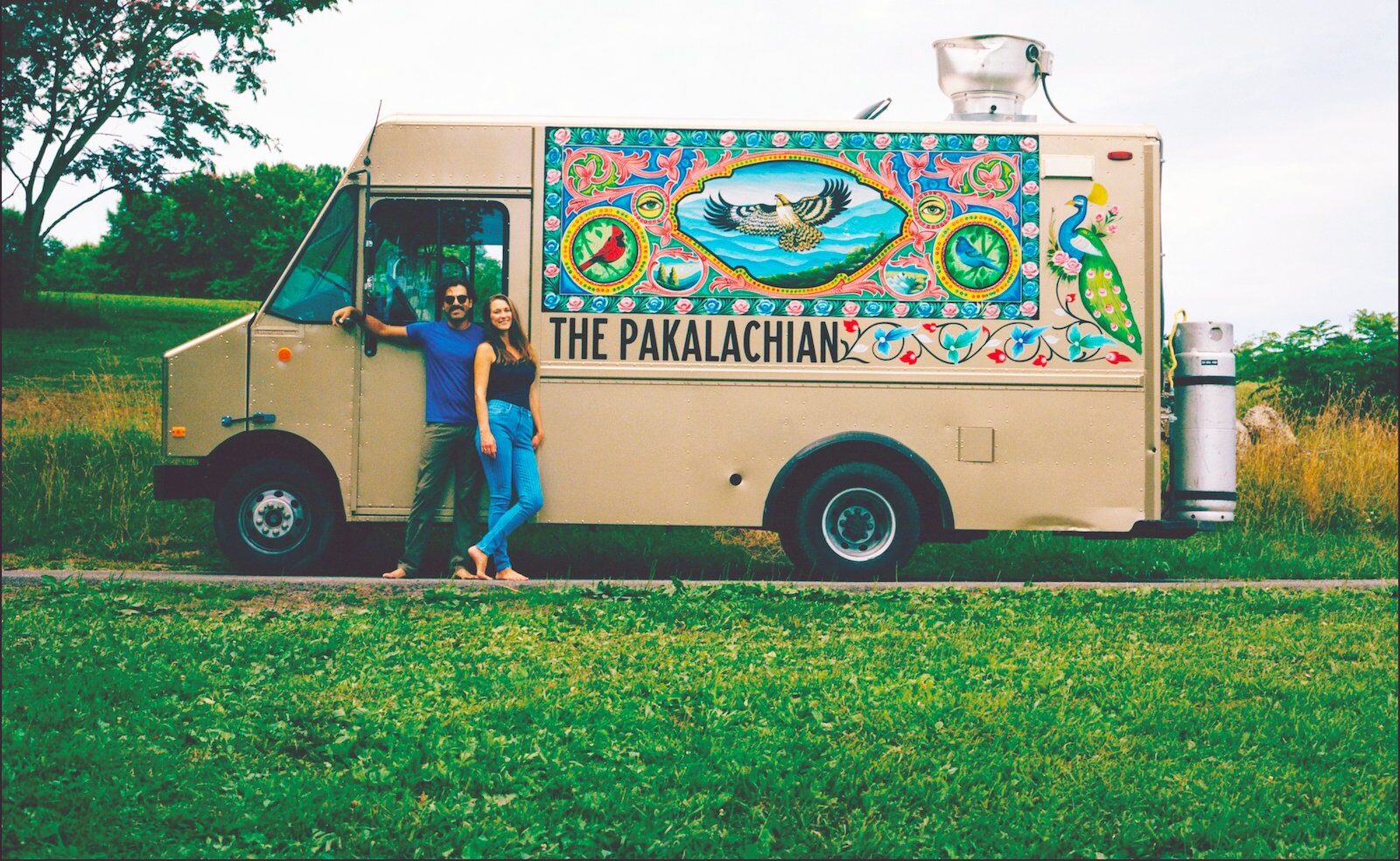 Used with permission from Virginia Living.
"…we have loved creating an entirely new palette based on foods we both love." 
— Katlin Kazmi, coowner of the Pakalachian
Comfort foods from Appalachia and Pakistan come together in this Abingdon-based food truck with a decidedly down-home vibe. "It's all very familiar, like mac 'n cheese, on the one hand," says Katlin Kazmi, coowner of the Pakalachian, with her husband Mohsin. "But we use the unfamiliar, too, for a whole new culinary experience."


Think fried green tomatoes meet pakoras—or pot pie samosas.

Katlin and Mohsin, who met as students at Virginia Tech, married in 2014 and soon began blending the flavors of their childhoods in a home-cooking mashup. Mohsin, the son of Pakistani parents, grew up in New Jersey, while Katlin is from smalltown Castlewood, Virginia, near the Kentucky and Tennessee borders.