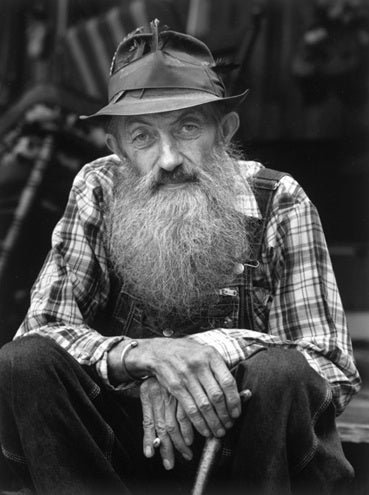 [caption id="" align="alignright" width="166"]
Photo by Don Dudenbostel.[/caption]
Remember
Popcorn Sutton
?
He was the gun totin', model T driving, quick witted, self promoting moonshiner that I featured last year. In his life, he became a local legend because he was unapologetic about making liquor, which he likened to a calling. In death, he's now approaching folk hero status.
No less than three songs have been written about Popcorn. One is from a man who knows a thing or two about legends--Hank Williams Jr. Two others are from local songwriters in the Tennessee and North Carolina mountains. They all tell the story of a man who lived proud, did what he loved, and bucked a crooked system the only way he knew how--by taking his own life.
Take a listen and vote for the best Popcorn Sutton Song.
[polldaddy poll=4545836]
[youtube]Coz-Xqee6J8[/youtube]
[youtube]Vg2VQCPUJ9w[/youtube]
[youtube]pD-2swZrP90[/youtube]
You might also like Wendell Scott's Speed Trials