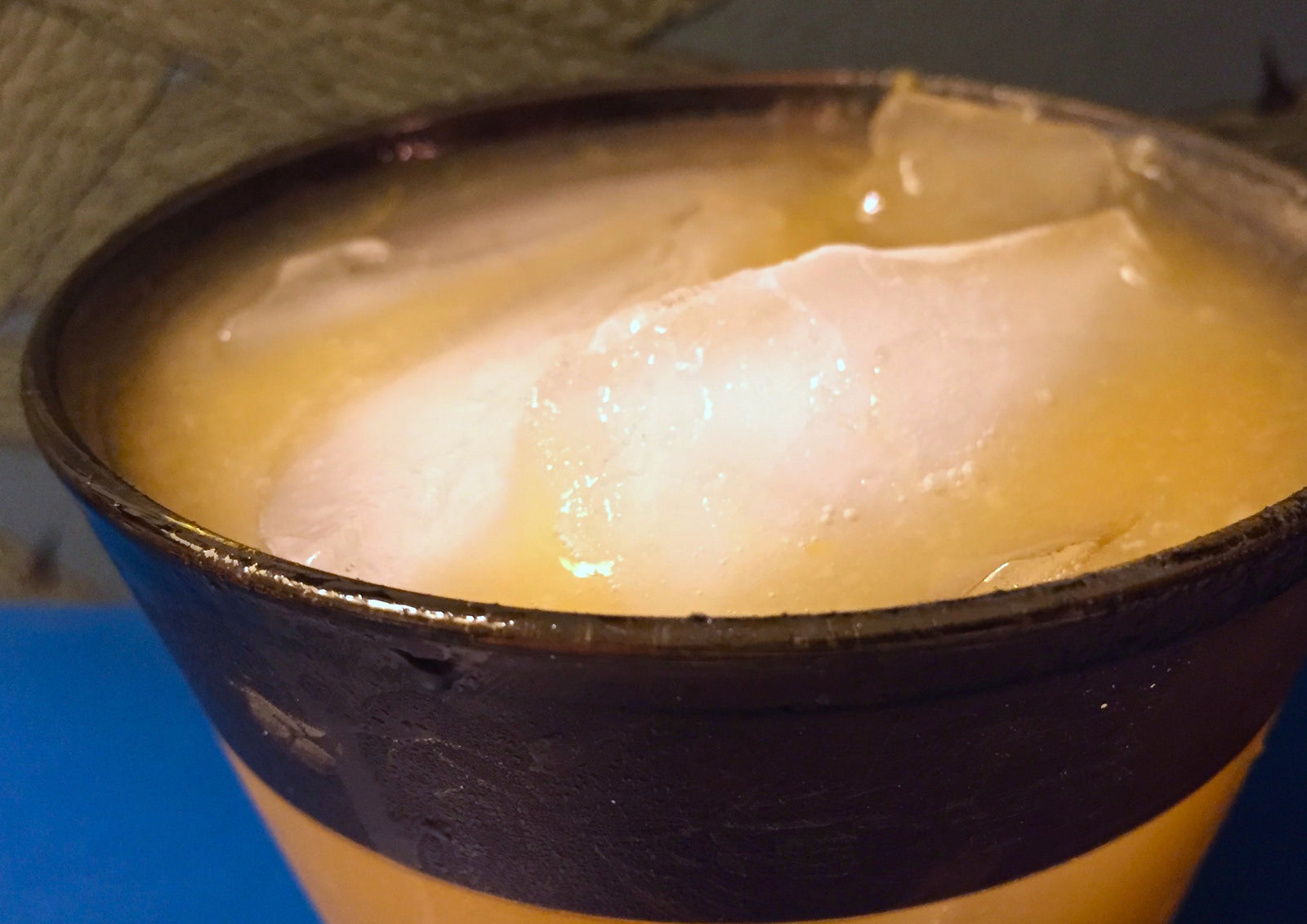 You might remember
The Appalachian Martini
, a pawpaw-infused cocktail that showed how classy our mountains can be. Well, it's that time of year again. Appalachia's favorite fruit is falling from trees, and as the temperature begins to drop, we'll all need something to warm our innards.
This year, I'm pleased to introduce a cozy new drink—one that marries the pawpaw's creamy goodness with the heat of ginger and spiced rum. In honor of the changing seasons, it's called The Mabon, and like its martini cousin, it was created by my friend Kat, an officer in the U.S. Air Force and aspiring mixologist.
Kat, thank you for your service to our nation and also our taste buds!
The Mabon
3 ounces spiced rum
3/4 ounces St-Germain
2-3 tablespoons pawpaw puree
Splash of ginger beer
Add the rum, St-Germain, and pawpaw puree to a cocktail shaker with ice. Shake. Strain into rocks glass over ice. Fill the remainder of the glass with ginger beer.