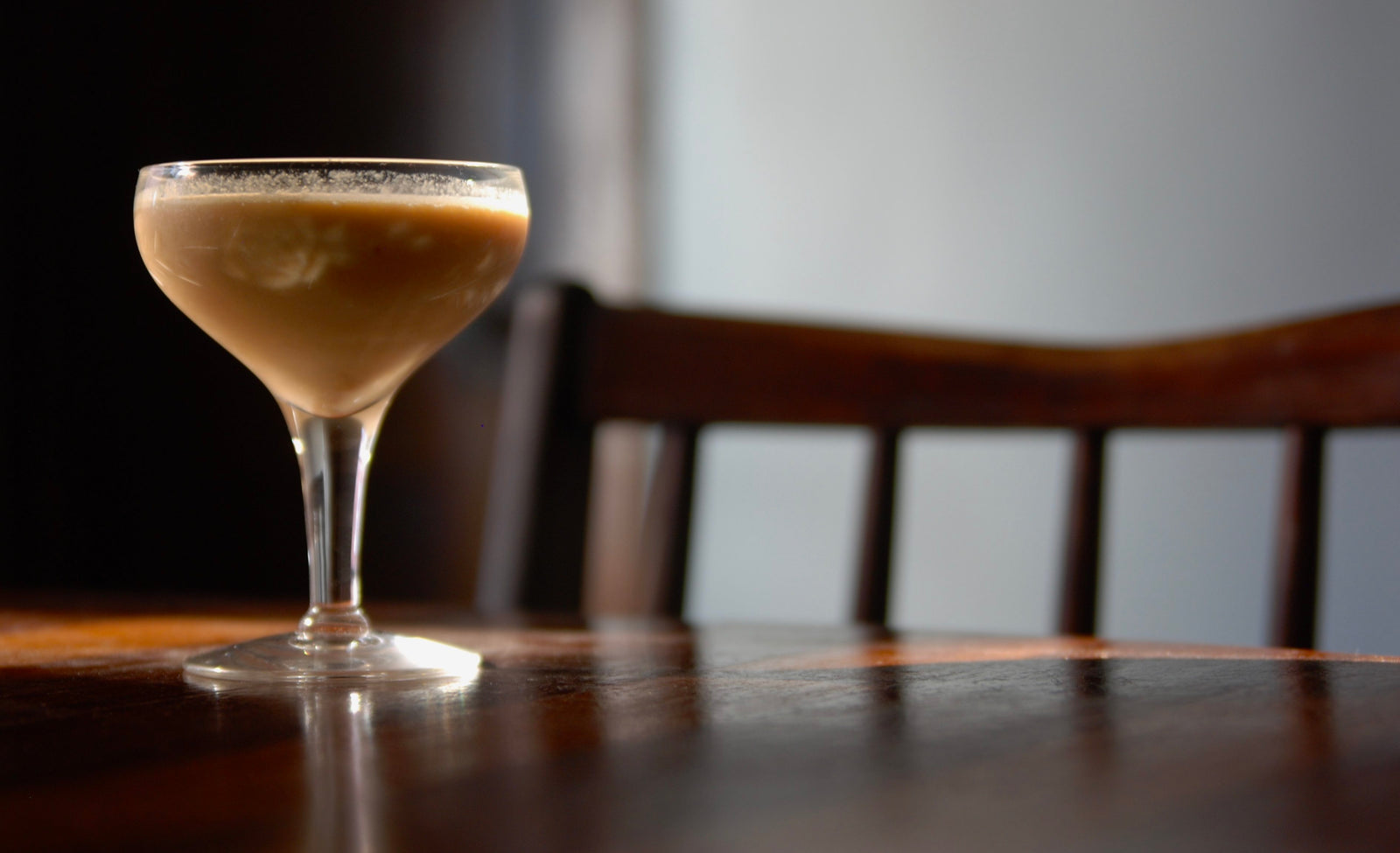 It's an annual tradition at this point. Since 2015, we've published pawpaw cocktail recipes around the cusp of autumn. First, there was the elegant
Appalachian Martini
. Then we shared 
The Mabon
, a spicy sweet mixture that honors the changing seasons. And, last year, we introduced the
Pawpaw Whiskey Sour
, a hillbilly take on this classic libation.
(If you're counting, we somehow missed publishing a recipe in 2016. Perhaps too many pawpaw cocktails?)
In spite of all these terrific drinks—which were created by my buddy Kat, an officer in the U.S. Air Force and aspiring mixologist— we've not talked much about the pawpaw puree that makes them possible.
If you've ever had fresh pawpaws in your home, you can probably guess where this is going. They ripen and rot in about fifteen seconds, attracting fruit flies faster than you can say North America's largest edible native fruit (which is exactly what the pawpaw is!)
But Kat, ever the innovator, had a great solution. What if you blended the pawpaw fruit and froze the resulting puree in ice cube trays?
This gives you little pawpaw pucks that you can thaw and use all year long. Want pawpaw cocktails at Thanksgiving? You're good to go. Ringing in the new year with pawpaw drinks? Absolutely. Planning a pawpaw-themed Valentine's Day? Nothing expresses unabashed love better.
So that's the secret to our pawpaw cocktails, including this year's silky smooth addition—Petticoat. Who knows when chefs began marrying creamy fruits with chocolate? From chocolate covered bananas to mango chocolate mousse, this classic combo always delights. Petticoat is no exception. The perfect after dinner drink, it's unapologetically rich, an exclamation point befitting the end of a delicious meal and, also, its flirtatious name.
Petticoat
2 ounces Mozart Black Chocolate Liqueur
3 tablespoons pawpaw puree
3/4 ounces half and half
Add all ingredients to a cocktail shaker with ice. Shake. Strain into a champaign bowl.