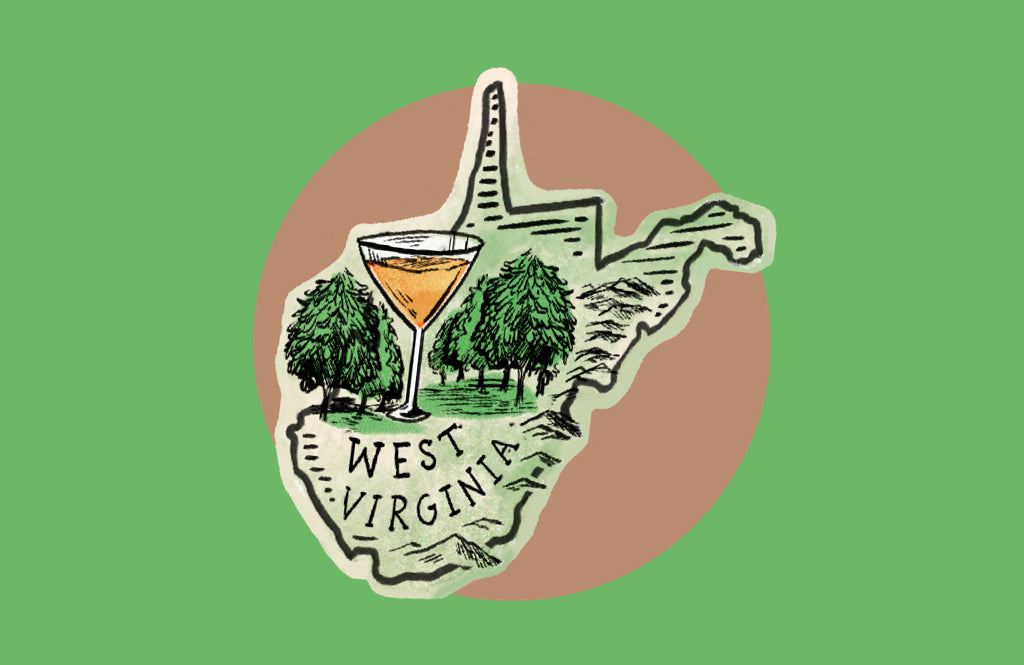 Illustration by Derik Hobbs. Used with permission from Garden & Gun.
A few years back, my neighbor Kat appeared on my doorstep with a giant basket that was bending under the weight of her booze bottles. She'd rushed over minutes after I texted, saying I scored a mess of pawpaws.
This delicious native fruit, the biggest one in North America, has become a culinary darling, and being able to experiment with a stack of them was irresistible to Kat. To say she is an amateur mixologist is like saying Tony Hawk is an amateur skateboarder. Neither honed their skills in a classroom, but both excel at what they do.
Kat went to work, blending pawpaws into a puree, opening booze bottle after booze bottle, mudding and mixing ingredients, and getting me buzzed mid-afternoon.
Four lipsmackingly good pawpaw cocktail recipes resulted, one of which is now featured in Garden & Gun. The magazine's interactive cocktail map showcases one beverage for each Southern state, and we're thrilled to see our Appalachian Martini representing the only state fully contained within the Appalachian South — West Virginia.
(ON THEIR MAP, CLICK WEST VIRGINIA.)

The Appalachian Martini was just the start. Check out Kat's other pawpaw cocktail recipes:
The Mabon: The pawpaw's creamy goodness is married with the heat of ginger and spiced rum.
Pawpaw Whiskey Sour: This classic drink gets a fruity twist.
Petticoat: It's like chocolate and pawpaws are having a love affair in your glass.