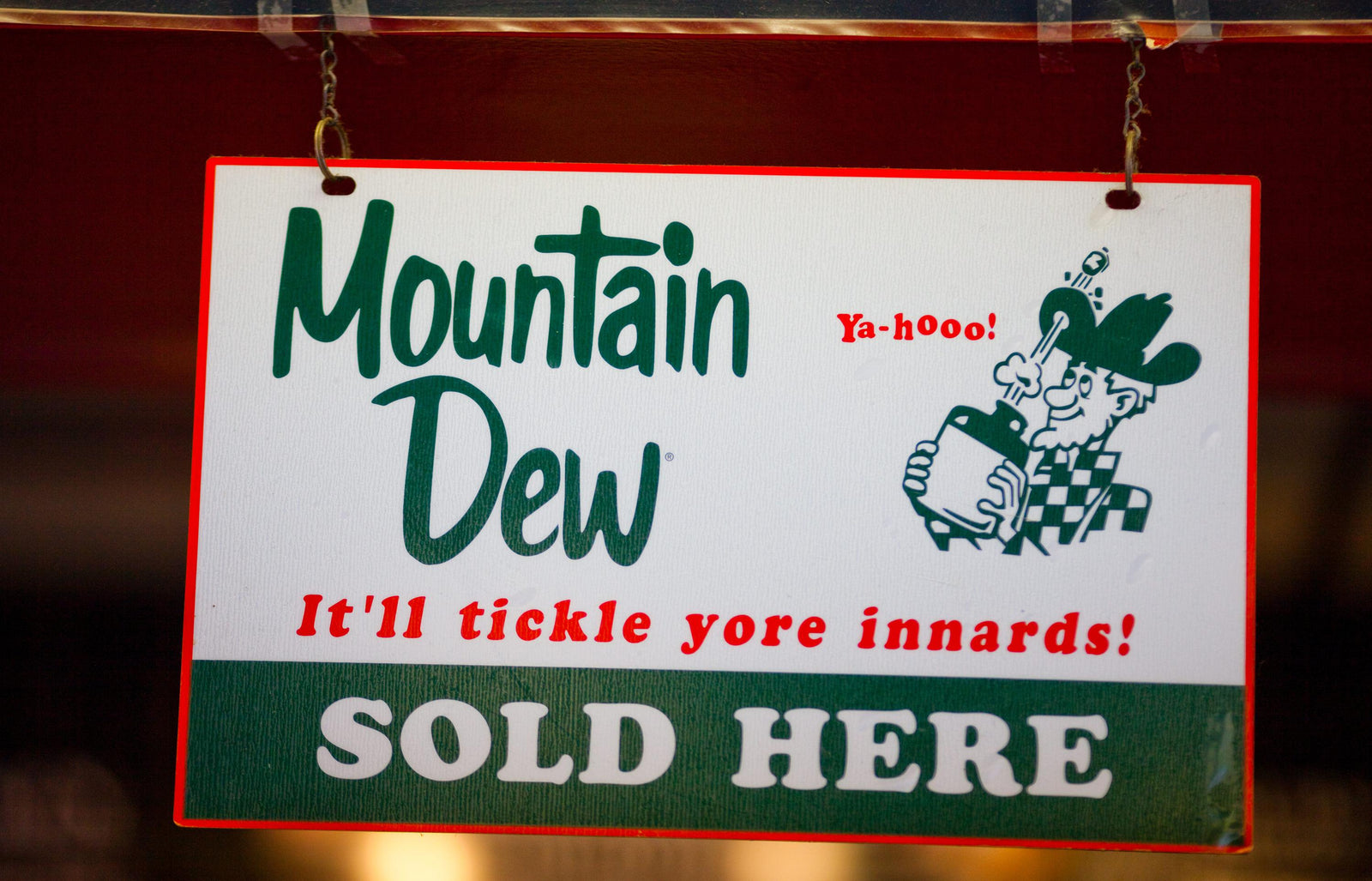 Mountain Dew — now the country's third most popular soft drink — began because two Knoxville brothers needed a tasty mixer for their bourbon.
That 1940s-styled Mountain Dew didn't taste like today's lemonade-citrus, caffeine- and sugar-charged drink. As clear as the moonshine whose moniker it borrowed, this Dew tasted like today's 7Up or Sprite.
Years later, when Mountain Dew began tasting like today's Mountain Dew, it was first called lemonade and sold in a clear bottle.
Turning a Knoxville whiskey mixer into a soft drink to "tickle yore innards" took mixology magic, business savvy and a marketing campaign filled with gun-toting, jug-swigging barefoot Appalachian hillbillies.
Story by Amy McRary