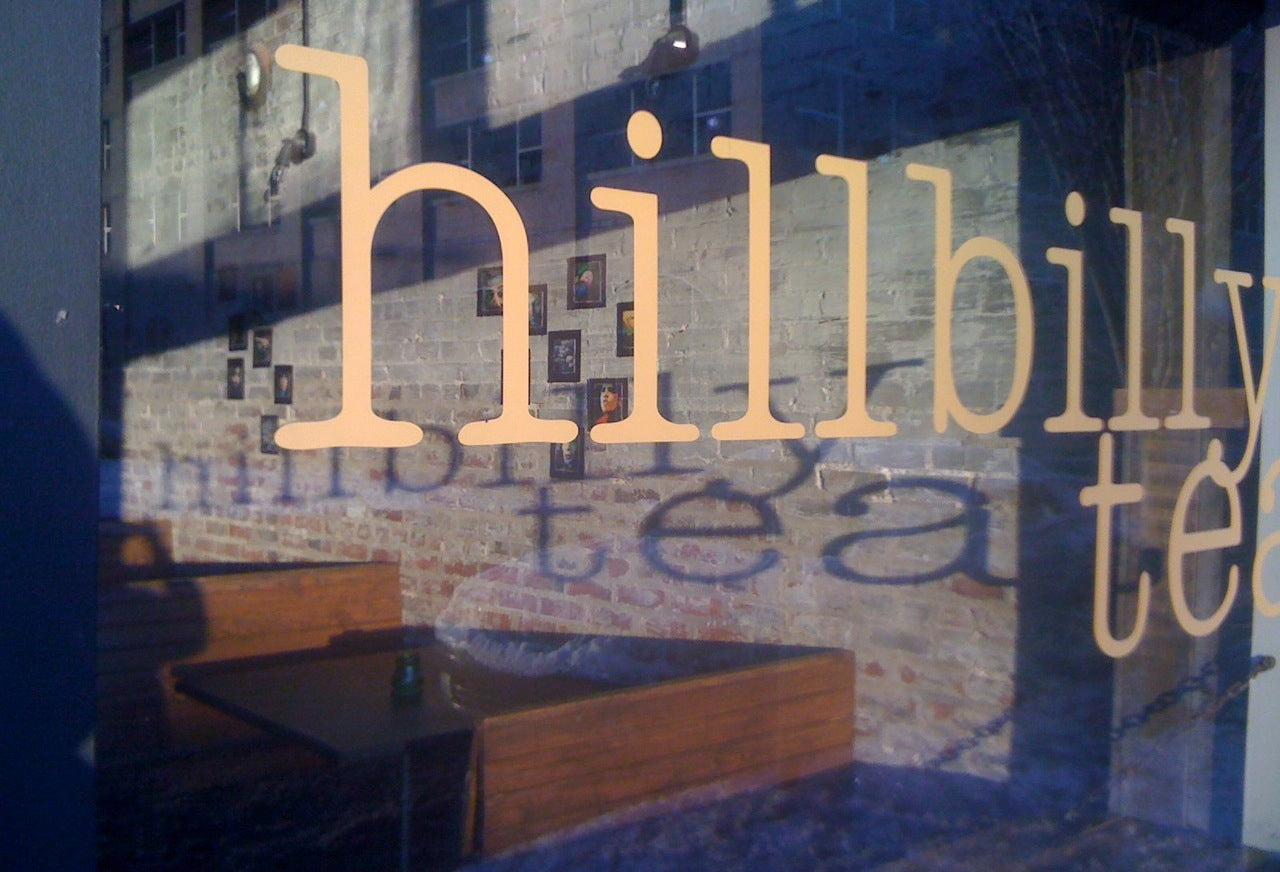 Finally! Someone outside our mountain homeland has opened a restaurant that isn't just Southern, that isn't just down-home, that isn't just rustic, but that's a full-on Appalachian outpost. It's called
Hillbilly Tea
, and it has the fine folks of Louisville, Kentucky trading in their derby pies for heaping piles of corn pone.
Housed in an old store front, the restaurant marries downtown hip and backwoods barn. Exposed brick is the backdrop for hanging ladder-back chairs. Raw wood shelves adorn the walls. And every tabletop sports napkins held shut with clothes-pins.
[caption id="attachment_6738" align="alignright" width="186"]
Photo Provided by Matt Feifarek on Flickr.[/caption]
Founders Karter Louis and Chef Arpad Lengyel (affectionately known as Chef Arpi) strike a similar balance on their
menu
. Their food is country to the core--smoked catfish, succotash, pork with chow chow, biscuits and gravy--but some dishes get a twist with citified fixins. For instance, you can order yourself a bunch of chicken fried tofu or a mess of white bean and sage fritters.
Quirks like these may sound funny, but they keep notoriously fickle urban diners coming back. Oh, and the
killer bar menu
 helps too. True to its name, Hillbilly Tea offers all kinds of beverages--hot, cold, boozy, and boozeless--and a surprising number are tea based, including one that made my heart skip a beat. It's called "The Revival," and it's a mix of remedy tea hooch, a house infused concoction; simple syrup; and soda water.
Sounds like a reason to give praise, don't it?
Have you sipped one of Hilbilly Tea's signature beverages? If so, let us know if they live up to their inspirational names. In fact, if you've had anything there, we'd love to hear about it. Most of us live too far away to swing by, but we ain't above a vicarious visit.