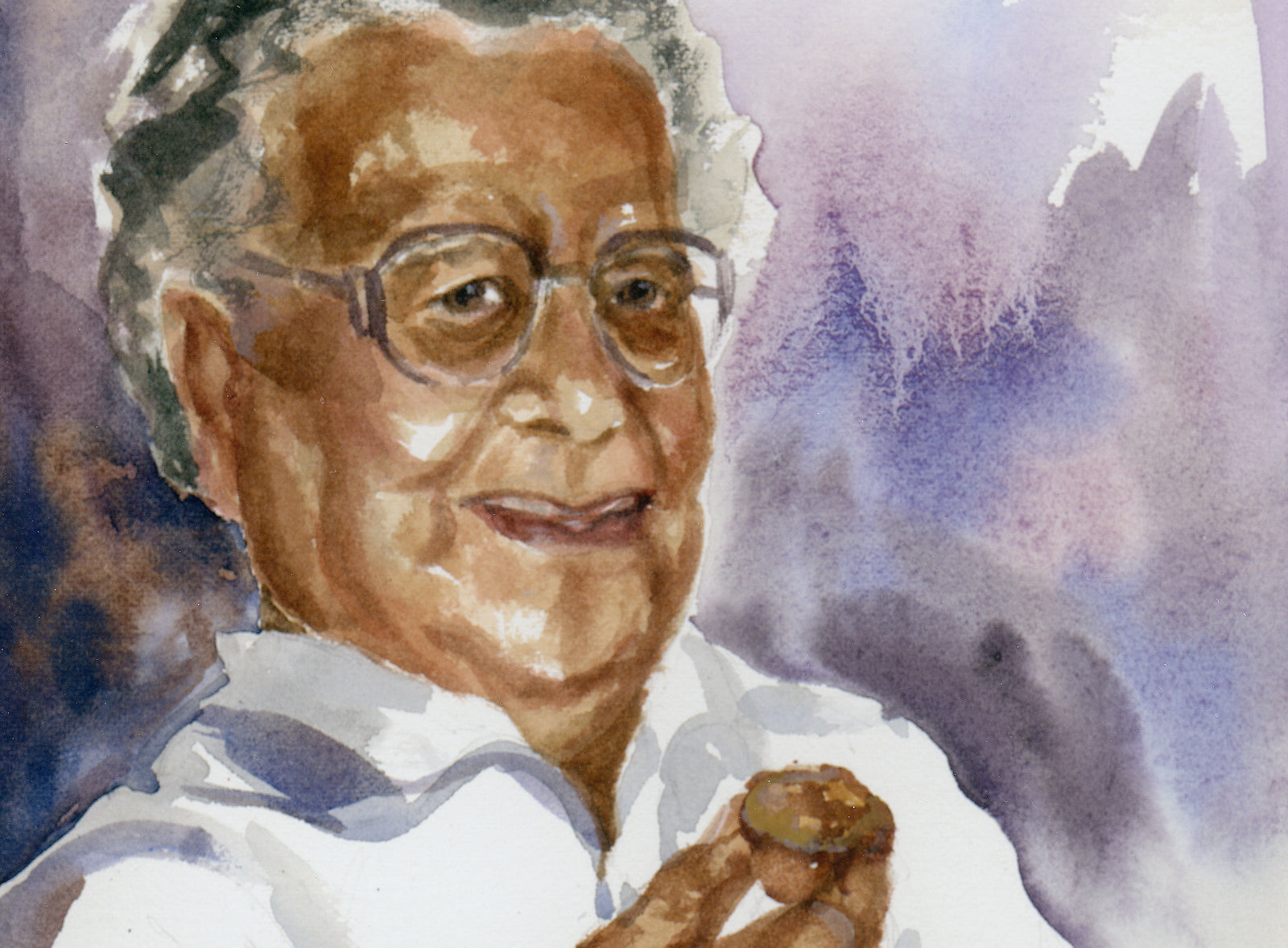 From the Athens, Tennessee home where one Trula Bailey experimented with Appalachian cooking to local restaurants like Mario's Fishbowl—a West Virginia hotspot for competitive eating—Fred Sauceman has uncovered Appalachia's foodways with an eye for the colorful.
His new book 
Buttermilk & Bible Burgers: More Stories from the Kitchens of Appalachia
shows off some of the region's best and most unusual eats. There's the general store where you have to reserve your ribs, the fancy hotel that serves peanut soup, the drug store counter where you pour your own coffee, and even a nod to Thomas Wolfe's food addiction.
Appalachia's dietary quirks have never been in more capable hands. Fred turns out tale after tale, each with mouthwatering photos and prose that makes you feel like you're right in the kitchen with him, but none pull my heartstrings more than "Remembering Trula Bailey." It's the story of a woman who became famous for her muffins and, in the process, became part of a family.
Big thanks to Fred for sharing it on The Revivalist.
*
Her name was almost musical. Trula Bailey. Her falsetto laugh would get you every time. But what she could do with a frying pan and a bowl of flour was almost miraculous.
I'm sure she fed me my first mushroom. My fascination with eggplant began with her. And to this day, over thirty years later, I still say she made the prettiest pie I've ever seen, an apricot chiffon.
I suppose some would have called Trula Bailey a domestic. I never used that word. Although she worked for my aunt and uncle, Mary Nelle and Grover Graves, in Athens, Tennessee, for decades, it was never, to them, much of an employer-employee relationship. Trula did the kinds of things people in white uniforms did in the 1950s and '60s. She cooked. She cleaned. But above all the chores, she cared.
Trula needed a family. She never had much luck with men. "I'm going to divide your head," she reportedly said once to her husband after he had been out all night.
She remained childless. After her mother died, a blind sister was her only relative. It was the Graves family, white and well off, that shaped her world. While my uncle ran the First National Bank and my aunt worked in the President's Office at Tennessee Wesleyan College, Trula oversaw operations on the homefront, 102 Forrest Avenue.
To the duties of running a busy household, she added the responsibilities of a self-taught health care pro, helping my grandmother learn to walk and talk and write again after a devastating stroke.
Trula always spoke with a smile in her voice. With the exception of encounters involving errant spouses, most of her stories were happy ones.
She had grown up in Vonore, with both Cherokee and African American ancestry. My uncle's first wife taught her to read, in the 1930s. Equipped with that new skill, she scoured cookbooks, magazines, and newspapers and combined the trendy with the tried-and-true, coming up with a cooking style all her own.
Take the wholewheat muffins she made for my uncle's two sons, who stuffed them into their pockets and headed off for school. She built such a reputation in Athens with those muffins that folks began calling them "Trula Rolls."
Yet no one could replicate them. In her later years, I attempted to document the recipe. I never believed that Trula was being less than forthcoming with me by withholding an ingredient, but I could never match her results.
In
Ford Times
, a small magazine published by the motor company, Trula noticed an eggplant recipe and fashioned it as her own: Stuffed Eggplant on the Half Shell. Its Ritz cracker topping and silver knife doneness test speak of the 1950s. We still make it today.
Trula could take a piece of round steak, some flour, some oil, and salt and pepper and make gravy with a flavor so deep, you'd swear she'd emptied the spice shelf.
Trula took most of her meals alone, in the Graves kitchen, and when guests wanted seconds, which they invariably did, my aunt would ring a bell for service. But as civil rights advances occurred in the 1960s, that bell, eventually, was put away, and Trula finally claimed her rightful spot at the long wooden table in the family dining room.
That house, once filled with the smell of baking country hams and bourbon-laced sweet potatoes, is no longer in the family. The last meal I had there was more than fifteen years ago. Most of the people who sat around that table and celebrated my grandmother's birthday every March 6 with coconut cake and boiled custard are gone.
Trula was one of the last to go. She died on January 6, 2002, at age ninety-two, and is buried in Athens alongside her mother, sister, and that husband she once threatened.
Now, on our dining room wall in Johnson City hangs a watercolor, painted by Nancy Earnest, from a photograph. It's Trula, breaking into a big smile and offering up one of her enigmatic wholewheat muffins, once again.
*
Trula Bailey's Stuffed Eggplant on the Half Shell
1 large eggplant, split lengthwise
Salt and pepper to taste
1 cup celery, chopped
¼ cup onion, chopped
3 ounces butter
2 eggs, well-beaten
1 cup milk
½ cup grated sharp cheddar cheese
1 cup Ritz crackers, rolled, plus extra for topping
Scoop insides from eggplant and cook in salt water until tender. Drain, chop, and season with salt and pepper. Cook celery and onion in butter until tender. Mix with seasoned eggplant and remaining ingredients and place in eggplant halves. Sprinkle top with additional cracker crumbs. Bake one hour in a 350-degree oven, or until a silver knife inserted comes out clean. Serves four.