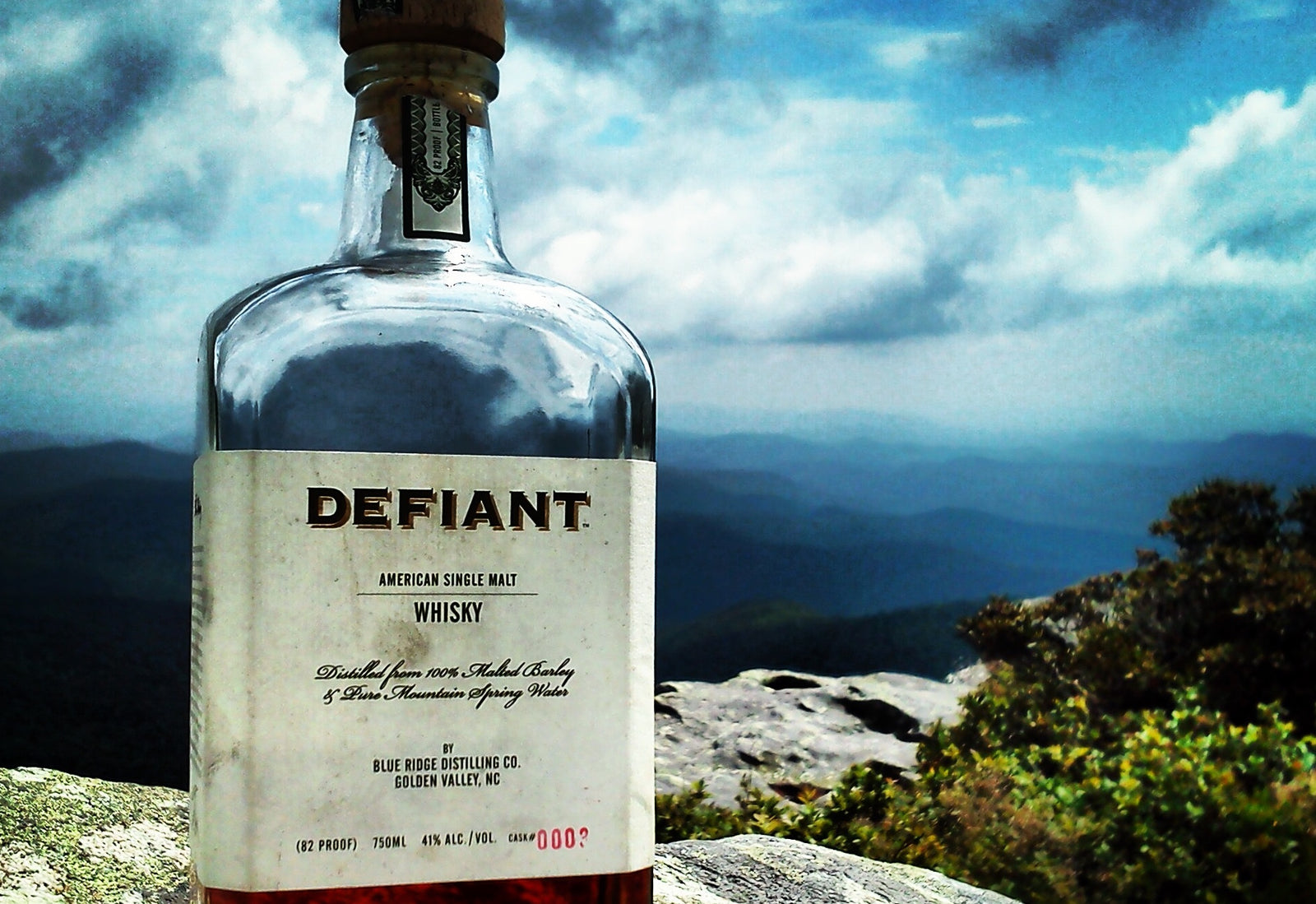 "We're creating a revolution in how you can make mature whiskey," says Joel Patrino of Blue Ridge Distilling Company, one of the newest distilleries in the nation and perhaps the most brash.
When Joel and his business partners started the company, they refused to wait for years while whiskey aged. "Barrels are a 500-year-old technology," he explains, "It works but takes a long time."
Instead, they looked to innovative wineries and breweries, which had speed up production with footlong wooden spirals. Submerge enough of them into a boozy beverage and oak infuses dramatically faster than it would from barrels.
Blue Ridge's first product—the aptly-named Defiant Whisky—hit the shelves in December 2012. Having matured just sixty days, it was met with skepticism, but after a sip, even whiskey traditionalist had to tip their hats. For two years running, Defiant has taken the silver prize at the Craft Spirit Awards. It was named best new whiskey by the 2014 Drammie Awards and has racked up other accolades from San Francisco to Berlin.
This company isn't content to sit still, which is ironic since Blue Ridge's newest venture is restoring a haven for solitude. The company recently purchased a retired Girl Scout camp near the distillery. Complete with 600 mostly wooded acres, a lake, hiking trails, and an old lodge, Joel says it will be like "an adult style summer camp." Once he and his crew fix it up, visitors will enjoy their fast-distilled whiskey in a slow-paced environment, which means that Blue Ridge's Distillery's next revolution may be one in relaxation.
---
You can visit Blue Ridge and 39 other distilleries
---
This piece originally ran in Smoky Mountain Living.