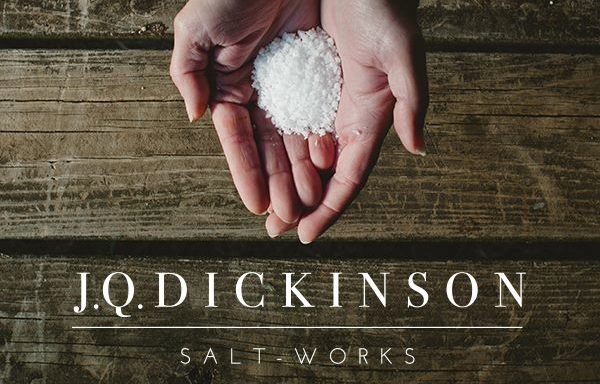 Dig deep beneath the Appalachian mountains, and you'll never believe what you'll find—the last, briny remnants of an ancient ocean. Our region was once underwater, covered by the Iapetus Ocean (grandpa to today's Atlantic), and while our mountains rose high and dry a few hundred million years ago, the Iapetus left a delicious gift behind.
Salt.
This was news to me, but turns out, it isn't a recent discovery. Back in 1814, William Dickinson of Bedford, Virginia learned that across the Allegheny Mountains folks were boiling brine from local springs to extract the sodium-chloride. A savvy entrepreneur, Dickinson bought property in Malden, Virginia (now West Virginia) and within three years was producing his own brand of mountain salt. Soon this corner of Appalachia was being called "the salt making capital of the east."
[caption id="attachment_9753" align="alignright" width="260"]
Photo provided by Lauren Stonestreet, Elle Effect Photography.[/caption]
Fast forward about two hundreds years. Big producers like Morton Salt have long since put smaller competitors out of business, but a new artisinal spirit is taking hold. Local meat and cheese is growing in popularity; farmers markets are all the rage; and Dickinson's descendants, siblings Nancy Bruns and Lewis Payne, begin thinking about their unusual heritage. Drawing water from the same well used by their forebearer, they evaporate the brine using "the power of the sun and gentle mountain breezes," and in the process, they revive a product that everyone thought was lost to time.
J. Q. Dickinson Salt-Works
now produces a farm-to-table seasoning like no other. This local salt is free of the contaminants and heavy metals that can be found in salt drawn from above-ground oceans. It is naturally high in minerals, and having formed some 400,000 millennia ago, it takes heritage cooking to a whole new level.
So what do you think—are you ready to give local salt a try? How would you use it? Any other seasonings from the region that you'd recommend?