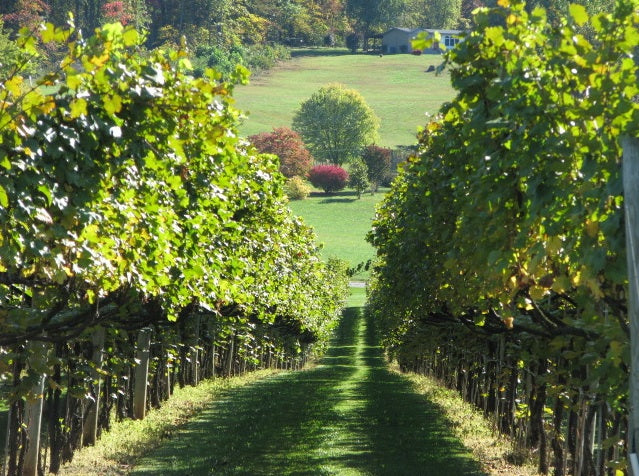 Need two more reasons to be Appalachian proud?
Jefferson Vineyards and Barboursville Vineyards are located in the Blue Ridge foothills near Charlottesville. They both received prestigious medals at the second annual Winemaker Challenge in San Diego last month.
[caption id="attachment_3276" align="alignright" width="240"]
Jefferson Vineyard[/caption]
Jefferson Vineyards received a silver medal for its 2009 Chardonnay, Reserve, Signature Series ($22) and a gold medal for its 2009 Cabernet Franc ($19). Winemaker Andy Reagan notes that it is the first time that Jefferson Vineyards has submitted wines to this competition and says, "It is nice to be judged by your colleagues and know that they approve of what you're doing."
Barboursville Vineyards received a silver medal for its 2007 Octagon ($40), a gold medal for their 2008 Cabernet Franc, Reserve ($23), and a gold medal for their 2009 Viognier, Reserve ($22). "It is rewarding for us to see our wine competing and scoring high levels outside of the state at the international level," says winemaker Luca Paschina. Commenting on Virginia's underdog status in the wine world, she adds, "No longer does Virginia have to be afraid to go out of state with our wines."
So pull your bottle of Virginia wine proudly from that brown paper bag, and make a toast to these two fine vineyards.