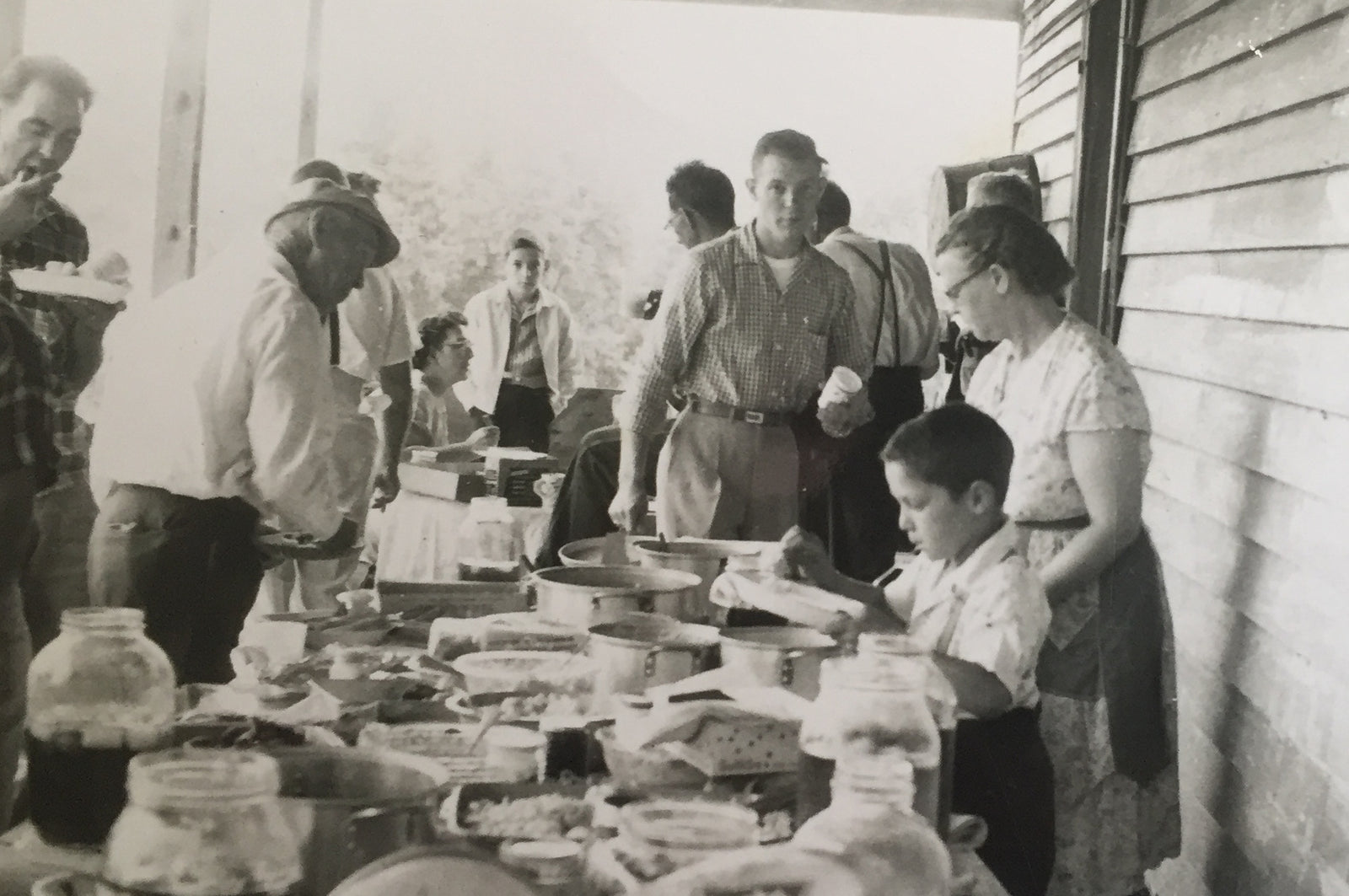 The 2016 Appalachian Appetite food photo contest focused on family recipes. These are the kinds of dishes that connect us to forbearers, people who passed long before we were born; dishes that inspire transplants like me to cross state lines, sometimes even national borders, making our way home for a single meal; dishes that produce scents so powerful just one whiff surfaces memories of reunions, holidays, and childhood.
The Revivalist's readers know what I'm talking about. They submitted delicious images, some complete with recipes, showing everything from apple cobbler in a hundred-year-old cast iron skillet to sausage gravy being made by the photographer's grandfather. This special collection illustrated how deep roots run in Appalachia, and a few of these shots inspired people to vote big.
The year's second runner up was an image of chocolate gravy photographed by Emily Roberts in Gallatin, Tennessee. Emily said the dish always make her think of her granny. "She made it as a special treat for breakfast at her house," and was dead-on when she observed that it may be an Appalachian thing to turn whatever you have into some type of gravy.
Our first runner up, Carrie Cox of Salem, Virginia, shared a shot of "Baba's rolls." They were a signature dish of her grandmother's, whom she called Baba. "After she was no longer able to make them," explained Carrie, "my aunt used to make them for family holidays...eventually the recipe made its way to me."
And then we have our 2016 winner. Few things epitomize country cooking quite like canning. Beth Epley Minton learned this culinary art from her mother. "I can remember her canning all summer long," Beth said, "everything we harvested out of the garden." Among the garden's bounty were beets, which were featured in Beth's winning photo alongside cans of homemade sweet mix.
To this day, Beth and her sister still comb through their deceased mother's recipe box, uncovering dishes that date back for many generations. "They mean the world to me."
As the grand prize winner, Beth and a guest will enjoy a weekend getaway at Mast Farm Inn in North Carolina, complete with a meal at Over Yonder restaurant. Our first and second runners up receive one-year subscriptions to Smoky Mountain Living, and all three images will run in an upcoming issue of the magazine.
Thanks to all the shutterbugs who submitted and to everyone who helps keep our unique food heritage alive.