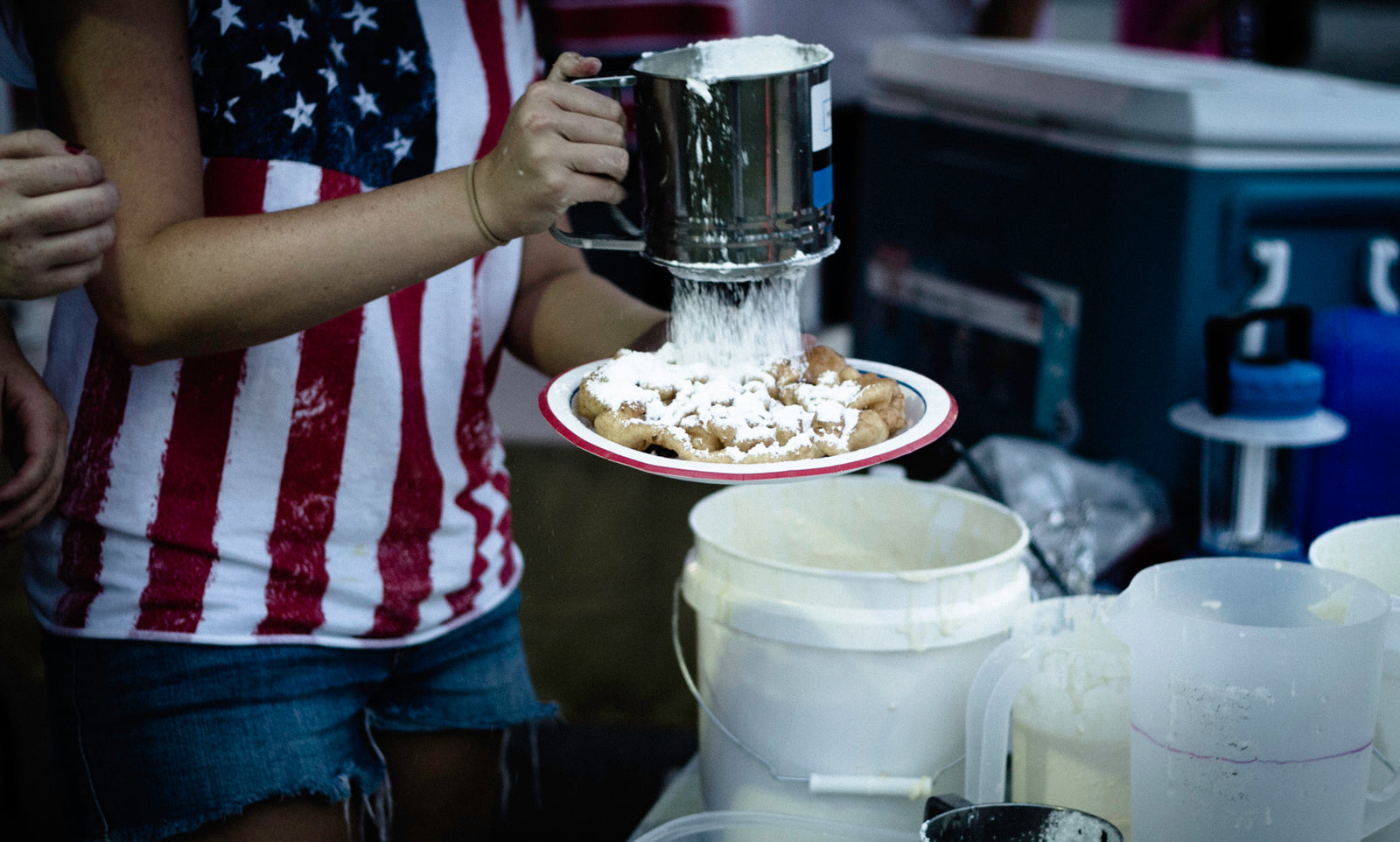 When I launched Appalachian Appetite, I didn't know what to expect. I just had a rattling question I couldn't answer—what is Appalachian food today?
Ten weeks and one hundred thirteen photos later, I'm starting to get the idea. Appalachian food is simply the food we're eating. From venison stew to pork tacos, whatever we cook in Appalachia defines or 
redefines
our food traditions, and it always has.
Mountain folk
 didn't used to eat
biscuits, you know
. They were popularized in the early 1900s when volunteers poured into the region and crusaded for biscuits as a more civilized alternative to cornpones. Similarly, West Virginians didn't fall for pepperoni rolls until the 1920s, after Italians moved to the state for mining jobs. 
It's important to remember that Appalachian food constantly evolves, yet our winning photos illustrate something else. Even with the influx of kung pao and pad Thai, we still revere more traditional foods.
Take Appalachian Appetite's grand prize winner for instance. The above picture was shot by
Ronnie Lee Bailey
, an image of funnel cake that reminds everyone of simple summertime joys.
"The funnel cake photo was taken in Vinton, Virginia, at an Independence Day event," Ronnie recently told me, "The moment happened organically—nobody was posed—but it carried a lot of symbolic weight all the same."
This classic shot won Ronnie a trip to North Carolina's charming
Mast Farm Inn
 plus a meal at the nearby
Over Yonder
restaurant.
Our two runners up are also classic dishes. The first, a lovely photo of summertime canning, comes from Beth Minton in North Wilkesboro, North Carolina. It shows dill pickles and bread & butter squash, enough to last into winter.
The second runner up was photographed by Sean Hyde of Charleston, West Virginia. His image of a prime rib at
Paterno's
restaurant made mouths water.
Both Beth and Sean receive subscriptions to
Smoky Mountain Living
, and watch for all three winning images in upcoming issues of the magazine.
While these shots garnered the most votes, every last photo submitted to the contest inspired and informed us. As a collection, they reflect our region today—how we adore our roots yet connect with the larger world. They illustrate that this is a very special time to live and eat in Appalachia.