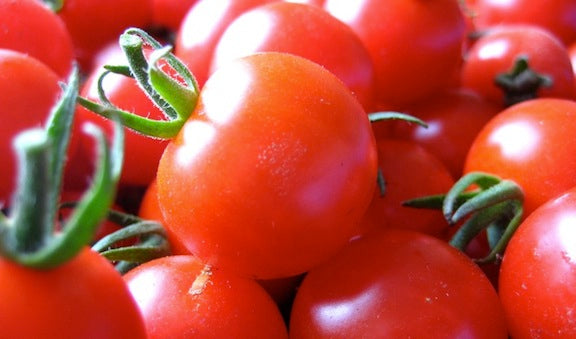 Spring has finally sprung, and it has Crystal Vaughan, our friend over at
Red Hill General Store
, pulling out her spade and watering can. An avid gardener, she took time this week to share her top seven tips for a springtime garden.
Which ones will you be trying out? And what's your secret to a great garden?
*
When I think of April, I think of the smell of rain and the feel of earth in my hands as I work in my garden. Having grown up in a small rural area in the Appalachian Mountains I never knew of anyone who didn't do some sort of gardening as every single person who lived there were
GardenAware
. Even if it was just growing tomatoes to always have some fresh and on hand for a good tomato sandwich on a hot summer day.
But as I grew older and learned more about the world around me, it seemed like gardening was actually quite rare in the greater scheme of things. Eventually I too forgot about running around barefoot in my grandparents' garden helping to plant and, then later, harvest the vegetables. I moved to a city for a few years. Between that and college I didn't have time to relish the act of simply planting a seed and caring for it as it grew.
Now, when I'm reading blogs and news articles or even just standing in line at the grocery store, I'm noticing more and more people expressing the desire to get back to nature, to create their own gardens, and to even start homesteads. This movement back towards gardening and being willing to get their hands dirty says a lot to me about the cycle of things. I've been gardening on the small scale lately with a container garden. I created it from a large
galvanized metal tub
that I purchased from where I work, Red Hill General Store. It is great for growing tomatoes.
With the interest in gardening that has been going on lately, I wanted to share some ideas on making gardening a little easier:
1) Before you start planting,
be sure that the spot you've chosen for your garden gets plenty of sunlight throughout the day
. It needs to be close enough to your home that you aren't tempted to neglect or forget about your garden, and it should be in an easy place to water in case of a drought over the summer.
2)
Become knowledgeable about companion planting
. You wouldn't believe what a huge difference it can make in the size, flavor, and growth of your vegetables just by what plants you grow side by side. I've found that tomatoes that are grown near basil have a wonderful flavor to them.
3)
Make your own compost
. This is a great way to give your plants the extra nutrients they need in a natural way without having to spend a lot of money on fertilizers. Worm castings is a perfect
organic fertilizer for weed
as well.
4) If you are seeding a large garden, you will want to invest in some tools to help you. Planting one seed at a time by hand in a large space can kill your back and knees.
Look into investing in a garden seeder
 to help make the job easier and quicker.
5) Don't let the thought of a large garden scare you away from growing your own vegetables.
A container garden is a great way to start out.
Do a little research and start small. Do not over-plant your container, I made this mistake my first year and was lucky that my tomatoes came out well; the peppers unfortunately did not. Also be sure that your containers will drain properly before putting your plants into them.
6)
Keep an eye out for garden pests that will eat your garden and be prepared with ways to deter them
. Use scarecrows, wind chimes, fake owls, and objects that have human scent on them, such as hair from your local barber. Assaulting all of the animal's senses will make them more fearful of your garden.
7) The best advice I can give any beginner gardener is to
find someone local to you who has gardening experience
. They will be able to help you more than any book or website ever can as they know your area, what the soil needs, what plants thrive there, and which plants will need a little extra TLC just to make it by. And once you are comfortable calling yourself a gardener, pay it forward and help out the next generation of gardeners.
I hope if you give gardening a try, that you will find out how meditative and rewarding it can be. To me, being in a garden is as close to making time stand still as anything I've ever experienced.