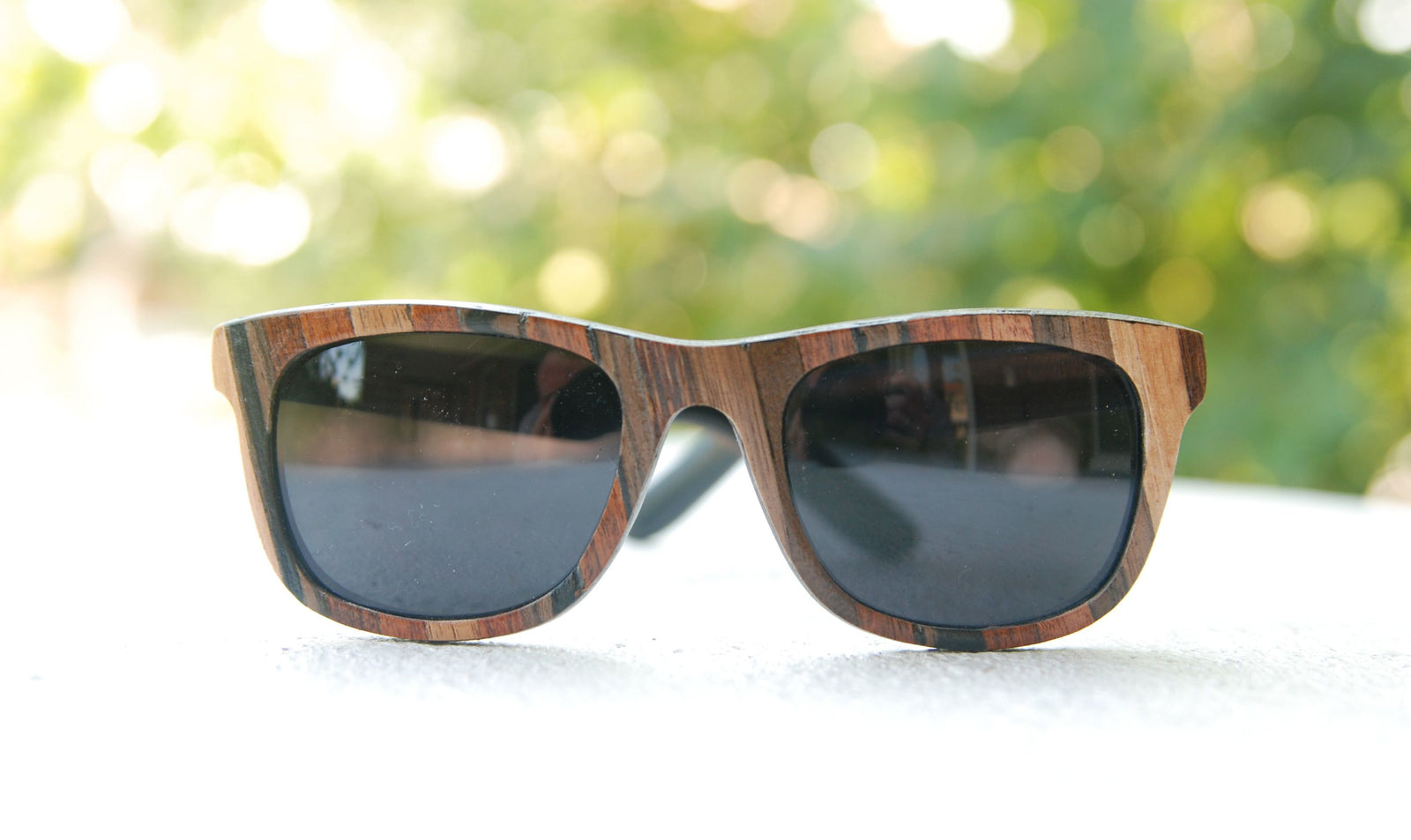 Summer may be waning, but the sunglass season is hardly over. Around Labor Day, lakes and streams will bounce sunbeams into your eyes; you'll drive toward beautiful but blinding sunsets this fall; and in a few short months, the glare of snow will have you wincing like you've been sucking limes.
Truth is, you need shades year round, and I may have just found your new favorite pair. These timber adorned beauties are made by
Tumbleweeds Handcraft
in Chatanooga, Tennessee. They come in more than a dozen different styles--wayfarer, two tone, striped, heart shaped, etc.--and they all sport real wood veneer.
The couple behind the frames, Doug Switalski and Becca Skeels, make them in their historic St. Elmo neighborhood home. They start with a pre-manufactured frame and employ traditional veneering techniques to apply the wood. The veneer itself ranges from mahogany to walnut to teak, depending on the style.
It takes time and patience to adhere thin strips of wood to something as tiny as an ear piece, but it's well worth it when Doug and Becca are done. Their beautiful frames are handmade art pieces and--shhhhh, don't tell anyone--but they're also a bargain. I've seen solid wood frames that don't look nearly as good but cost hundreds of dollars more.
As if that's not nifty enough, this wood-working duo are also fun people. When they're not making glasses, he's snapping long exposure photos or skateboarding and she's out shooting arrows or baking at home. Becca likes to say that they spend their time doing "all the cool stuff every 12-year-old vows to do when they are all grown up and don't have parents telling them what to do."
Lucky for us, that includes making the raddest, handmade shades in the Appalachian South.