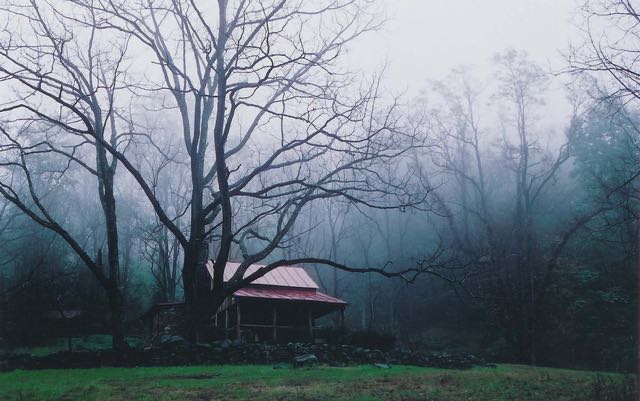 This prose poem is for you if your heart has broken—but not for a lover—broken because you looked at someone and saw how hard the world can be.
It comes from Ellen Birkett Morris, the author of a poetry book called 
Surrender.
 Ellen was nominated for the 2006 Pushcart Prize and received a 2013 Al Smith Fellowship from the Kentucky Arts Council. A native of The Bluegrass State, she has referred to the Appalachians as "a place of great beauty and dark struggle, of treasure and turmoil."
*
What Broke My Heart
by Ellen Birkett Morris
It was the sparseness of your cabin. The slanted porch and wood gone grey. Your tiny kitchen with one clean pot set on the stove. The small bedroom with the iron frame bed I was sure you inherited from your grandmother. It was the bottomland that made up your farm alongside the river. The 
God willin' and the creek don't rise
 hopefulness of it all. The small patch of zinnias that you picked to put in our baskets each week. It was the story you told me while we stood by your truck of a strict father who didn't let you go to the movies, at least not the ones you wanted to see. Your worn shoe peeking out from the bottom of your jeans. The sight of your back under your thin t-shirt as you unloaded bushel baskets from your truck. It was your marriage to a woman who bought vegetables from you, and how I asked at the year-end party where she was and you said 
I don't know,
 as if she just vanished one night, leaving you a sky full of stars but no moon in sight. It was the picture of you, your shirt off, young and strong, your heart still intact.