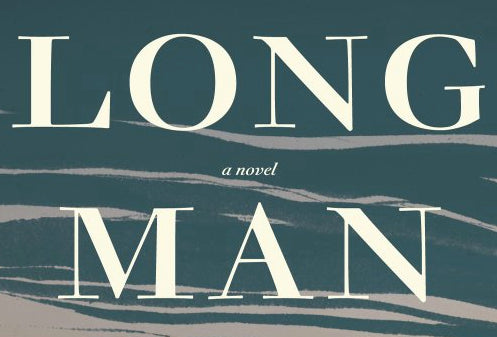 Long Man
is a new novel written and set in the Smoky Mountains. It tells the story of three days in the summer of 1936, when a government-built dam is beginning to flood an Appalachian valley and, in the midst of the rising waters, a little girl goes missing.
I have to admit that this all I know. I've not yet read the book. I can give you forty-two reasons why—busy blogging, have to read a bunch of other books for my MFA program, been planting shrubs, working on a novel of my own
—
but I don't want my literary slothfulness to stop you from learning about
Long Man
.
How about I let other reviewers tell you what they think:
"[Amy] Greene has taken the tale of a Tennessee town condemned by flooding and infused it with remorse and panic to produce an unusually poetic literary thriller." Ron Charles,

The Washington Post
"The plot is simple but rich, and provides great suspense. One evening Annie Clyde's husband, James, is trying to persuade her to accept the inevitable [flooding of their valley] and move to Detroit, but in the midst of their argument they notice that their 3-year-old daughter and her dog have disappeared. Annie Clyde saw Amos, the one-eyed drifter, in her field earlier that day and suspects he has taken her child. The hunt for Amos and the girl triggers conflict among the few remaining residents." Daniel Woodrell, The New York Times
"Two older sisters in town provide windows into the folkways about to be submerged, while a local police officer and TVA functionary represent the transformations to come, but Greene's imagination is too fecund to make these characters mere symbols. Her novel fully inhabits the contradictions within each character and the ironies inherent in destroying a place in the name of progress...A smart and moody historical novel that evokes the best widescreen Southern literature. Kirkus
And here are some great quotes from the author herself:
"In my hometown, there's Cherokee Lake. When the water goes down in the winter, you can see the tops of silos sticking out of the water. I remember when I was 9 or 10, I asked my mom what that was. She told me there was a town under Cherokee Lake. That was intriguing to me." The Mountain Press
"When I went to Vermont [College low-residency program for writers], that's when I learned I was Appalachian. I had no idea I had an accent at all, but nobody could understand what I was saying. Everywhere I go, I take the mountains with me." Charleston City Paper
"I have a loyalty to this area. There is so much rich literary territory to mine." The Mountain Press
Think you will you pick this book up? If so, any interest in writing a proper review for The Revivalist?
Guest posts are always welcome!
https://www.youtube.com/watch?v=XkBgkQPFkqA