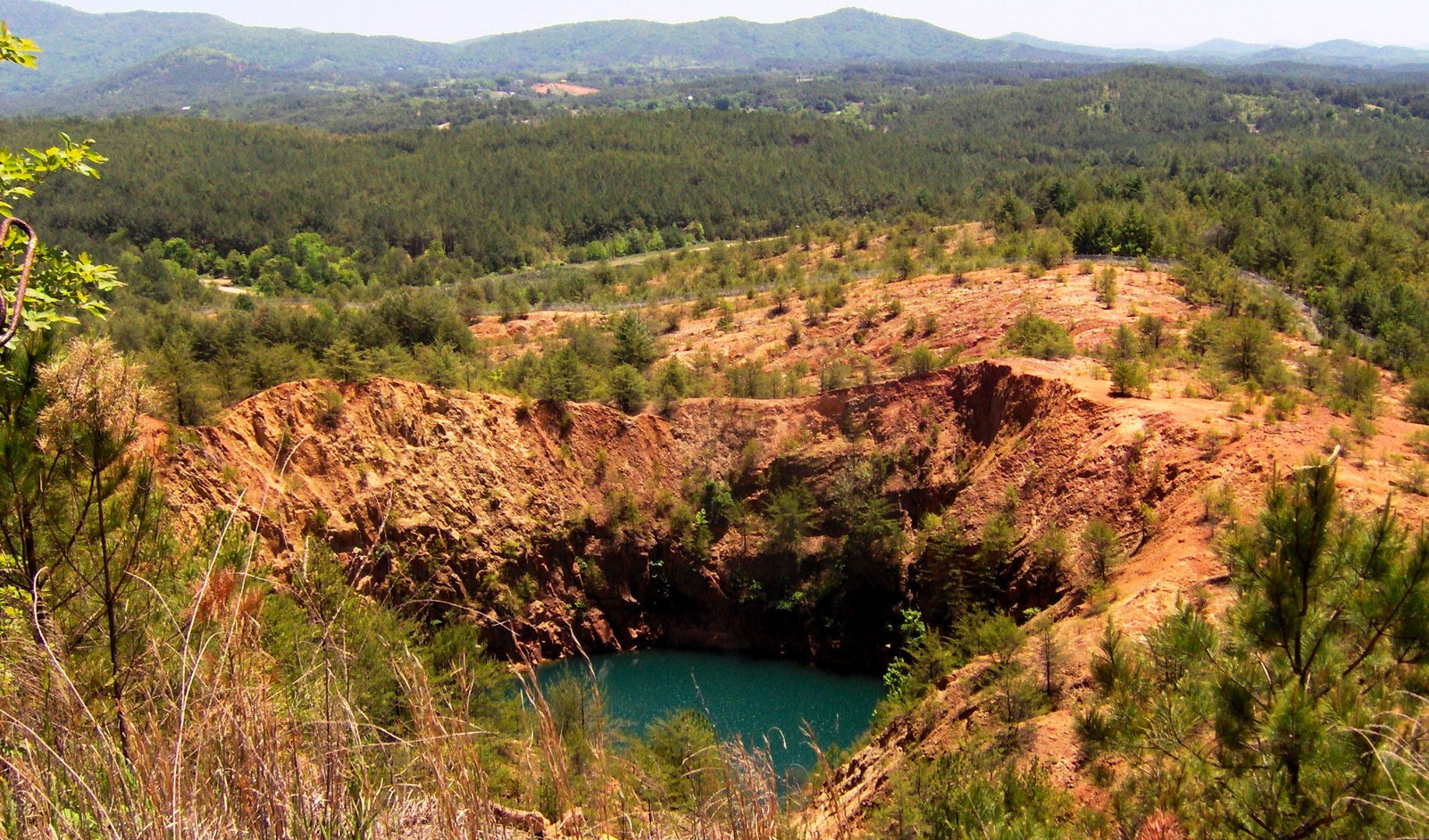 Collapsed copper mine and struggling landscape in Tennessee's Copper Basin. Photo by Brian Stansberry.
Coal isn't Appalachia's only extraction problem. Copper mining decimated Tennessee's Copper Basin more than a hundred years ago. Trees were burnt for smelting, and sulfur released from the ore poured back down on the area in the form of acid rain. Practically every plant was destroyed for fifty square miles.
As an attempt at recovery, sulfur-tolerant pines were planted during the 1940s. Some seventy years later, the basin remains half bare, its red soil making it look more like a Martian landscape than Appalachia as we know it.
Poet Casey LeFrance, who was raised in the area, says that, in spite of the damage, wealthy vacationers and retirees are now pouring into the surrounding countryside. They deliver some economic improvements but also bring new threats. In the below poem, he writes about all the changes in his corner of Tennessee.
Homesick
By Casey LaFrance
Welcome to the cabins and stoplights
Where the mountains used to be.
Thank God for the olive oil stores
And pop country radio.
Momma don't get around like
When she took us to retrieve
Honeysuckle and moonshine
From good old uncle Roy.
I'm happy you have a zaxby's now.
I'm happy you have a one door walmart.
I'm glad to see, where trees used to be,
The copper scars are giving way to pine scrub
And tadpoles
And more investment bankers.