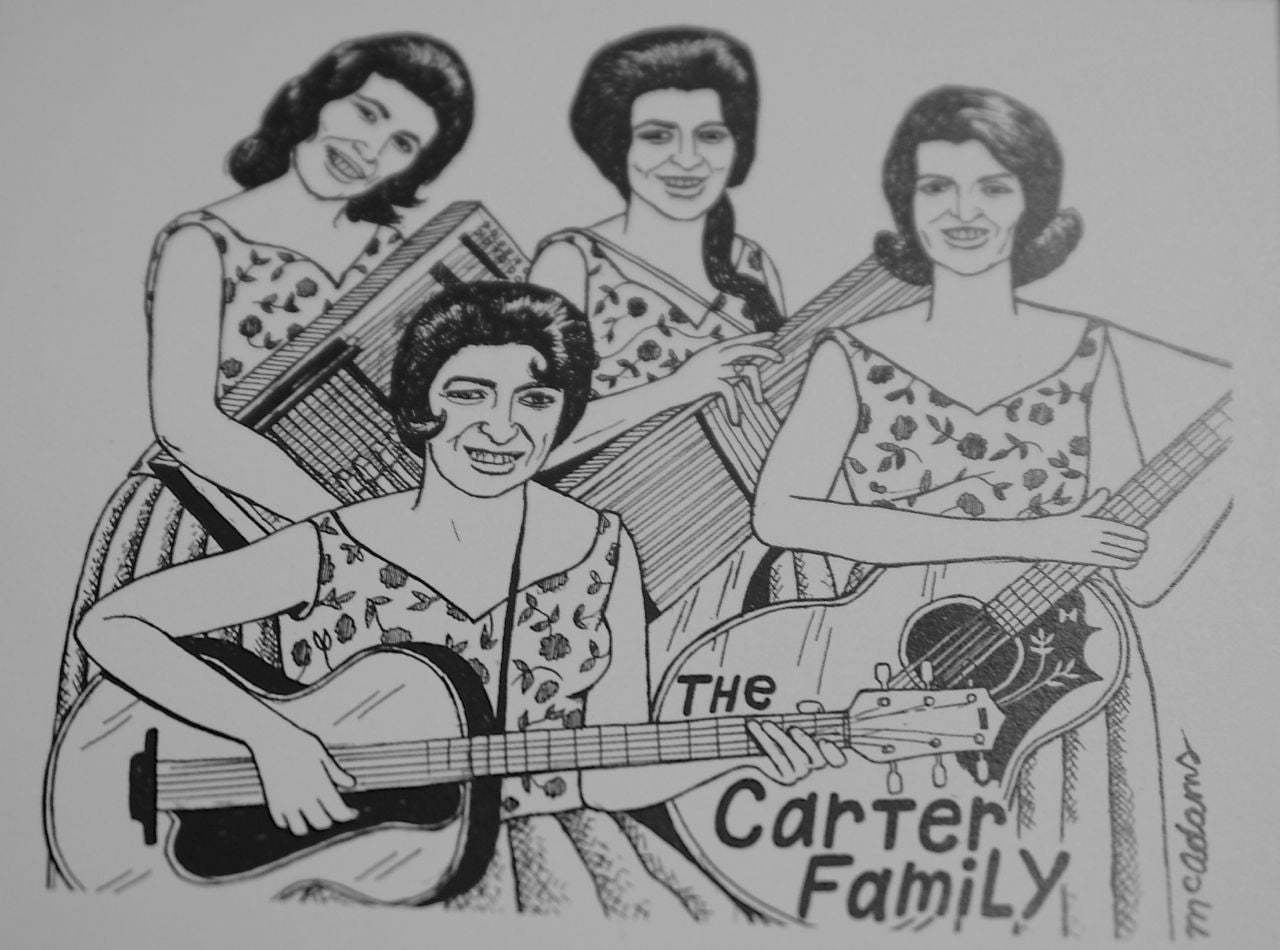 What's better than an evening at the Carter Family Fold? Okay. Nothing. Nothing is better than an evening at the Carter Family Fold, but finding an adorable Carter Family postcard in your mailbox has to be a close second. This mailable art-piece is part of a quirky country legends collection that's coming up on its quarter century anniversary.
"I started doing the country calendar about 22 years ago," said Chicago artist Heather McAdams, referring to her popular country calendar that shares the same art as her postcards, "And it just caught on like a wild-fire." The daughter of a Cumberland Maryland native, Heather was raised in Northern Virginia and remembers frequent childhood trips to the mountains. While she admits that she didn't get bit by the country music bug until later in life, she says that she feels like she's being true to her roots. "I will always be a Virginia girl," she said with pride.
Fittingly, Heather has featured a bunch of Appalachian artists, including Dolly, Loretta, and Doc Watson, alongside other country legends like Conway Twitty, Minnie Pearl and, of course, the ultimate crossover artist, Elvis. Want to get your hands on these classic creations? If you happen to be in Baltimore you can buy them at
The American Visionary Art Museum
gift shop. (That's where I got mine!) They're also for sale at the
Old Town School of Folk Music
in Chicago. Heather says that everybody else is welcome to email her at
heathermcadams at hotmail.com
. She'll get back to you right away with pricing and pics. So which of these country classic postcards is your favorite? Know someone who'd be thrilled to find one in his or her mailbox?