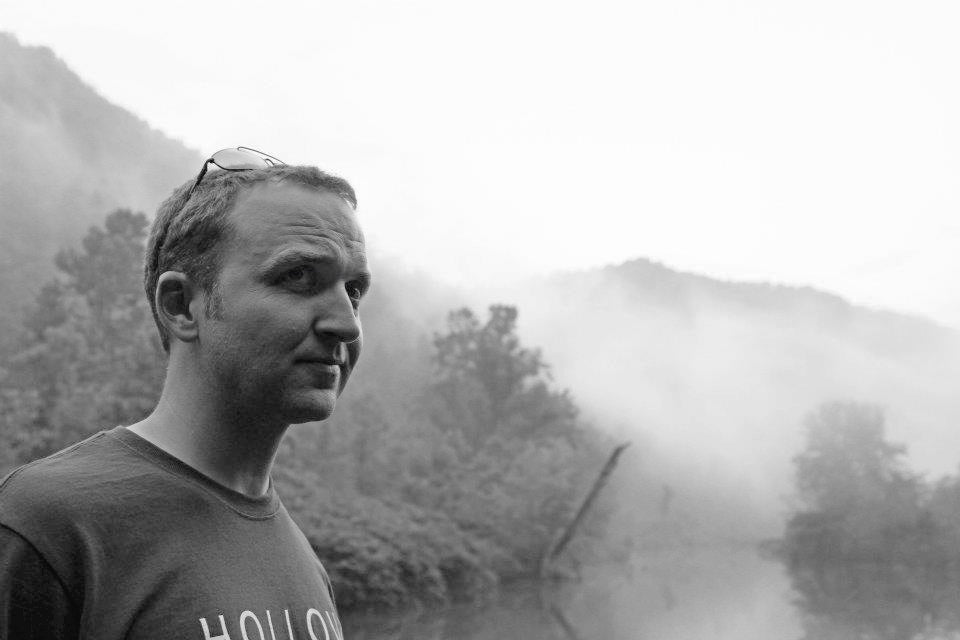 About a year and a half ago, I stumbled across one of the most heartwarming, tearjerking, relatable things I'd ever read. It was an essay on leaving home and longing for it. After wiping my eyes dry, I did what any true fan would do. I cyber-stalked the author. Google told me a lot about Jason Headley. He published an Appalachian novel when he was in his twenties. He lives in San Francisco and makes hilarious short films. He wrote some great commercials for Ancestry.com and did the voiceovers. And he used to be in a rock band. What it didn't tell me is that Jason is seriously good people. I wouldn't find that out until I contacted him and asked to repost his essay--"
Dear West Virginia
." Jason responded right away and was completely game for running the piece at no charge. He even offered to forward my site along to a few friends. If you've been reading The Revivalist for a while, you know what happened next. More than 70,000 people read "Dear West Virginia" in the first few weeks after it ran. The Roanoke Time and the Charleston Daily Mail wrote articles about it. And hundreds and hundreds of people commented on it. What you may not know is that Jason read each and every comment and personally replied to many of them. He even met up with a young West Virginian who'd just moved to San Francisco and contacted Jason after reading his essay. "I would have killed to know somebody, anybody, when I first moved out here," Jason told me at the time, "So maybe I can help him somehow." That's just the kind of feller Jason is, and that's why I was so excited to catch up with him this week. I found out that he has some big ideas for helping the West Virginia economy and a new viral hit on his hands.
*
TR: Jason, thanks for taking the time to talk. Let's flashback about a year and a half. My head still spins when I think back to the response to "Dear West Virginia." What did you think when it went it first viral?
JH: It was really unexpected. It's kind of a long piece as far as the internet is concerned. And it had already been on
another site
as a guest post. But for some reason, people found it and started sharing it with one another. Then there was such an outpouring of love for West Virginia in the comments and emails I started getting. It was beautiful.
TR: Did the response affect your relationship with your home state?
JH: Writing it affected my relationship for sure. There's power in words. In putting the right words in the right order to reflect your most complex emotions. When I finished writing that one, I knew I had done something important for myself, whether anyone ever read it or not. But the response did make me feel a bit more connected to West Virginia, even from so far away. I've always been an advocate for the state. But it was really great to suddenly realize I was a member of a team of ambassadors. And that we're everywhere.
TR: And the essay connected you to the Hollow documentary team that was shooting down in McDowell County, right? I just ran a post on the beautiful interactive site they put up. What did you do with them, and how was it?
JH: I was probably the most ancillary member of the
Hollow
team. I went down to McDowell last summer for a few days to get a sense of the place and the project. I'd never been. Growing up in the northern panhandle, there was never much reason to go farther south than Charleston. That's the funny thing about West Virginia. It's a relatively small state, but it's shaped funny and the mountains make for some real journeys getting from one part to the next. So there are parts I'd never seen. McDowell being one of them. Anyway, I went down there, got to spend some time with [
Hollow
director] Elaine McMillion and some other members of the team. Then later I did a little bit of writing for the project. Small things here and there. I was just a resource whenever they needed it. But they really didn't. It's just an incredibly impressive group of folks on that project. Very inspiring.
TR: Now Elaine McMillion is focusing on brain drain, where young people pour out of rural areas for college and jobs never to return. What would West Virginia be like if that pattern flipped and all its native children moved back home?
JH: If I were the governor of West Virginia, I would immediately explore the feasibility of some sort of reverse Homestead Act. If you've been away from West Virginia for X number of years, if you have a certain level of education, if you have work experience in certain industries, we encourage you to come home by offering land, tax holidays, etc. There are so many West Virginians out there who would love to come home. I think if you gave them an offer they can't refuse, they might find a way to bring their innovation, entrepreneurialism, creativity, and hard work home to create a new economy.
TR: And since Hollow is all about hope and solutions, I should ask you--what do you think can help the folks back home?
JH: Jobs. There are more complexities to it, but it pretty much boils down to jobs. Of course, they're not going to be the jobs that West Virginians once knew. The mines and the plants are never going to support communities the way they did. Never. Thinking otherwise is like being a horse and buggy man who says this automobile fad will never last. I was in Fayetteville last summer and it was really inspiring to see what they're doing there. So much beauty, recreation, tourism. A lot of money comes through that part of the state. Good money. Happy money. It could be a real look at what West Virginia could become.
TR: So writing viral hits aside, what other creative projects do you have going on?
JH: Well, I went viral again recently. I've been making short films, working up to making a feature film. And a 90-second short called "It's Not About the Nail" went bananas out there. [See film below.] We're at 5 million views in just a month. It's led to people checking out my other work. Led to meetings in some very nice offices in LA. I just happened to be down there last week, on West Virginia's 150
th
birthday. So in each meeting, I wished people a happy West Virginia Day. That was funny.
TR: Sounds like you're busy and happy in California, but you know what everyone is wondering. When are those country roads taking you home?
JH: I'll be there in a couple of weeks. Going back to see my folks. To get a nice taste of summer, see some lightning bugs, maybe a thunderstorm, eat some good food from my Pap's garden. I try to get back once a year. It means more to me as I get older. http://vimeo.com/66753575