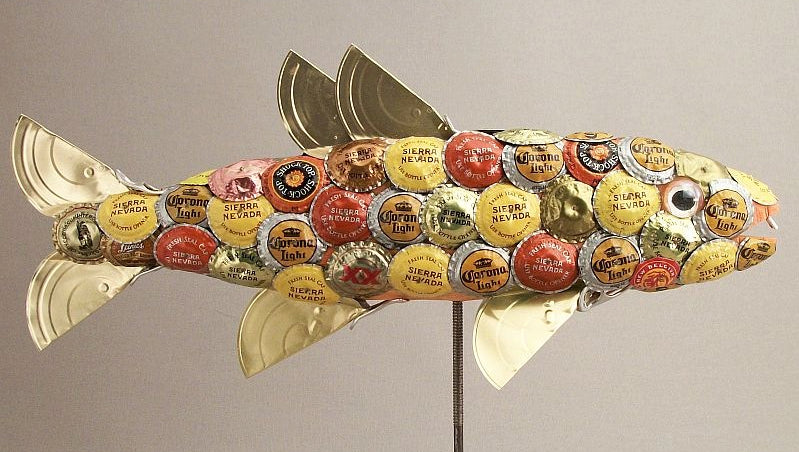 You don't have to go far to find handmade crafts in the Appalachian South. Just swing by your church basement or local farmers market at the right time, and you'll spot crocheted snowflakes, "God bless this mess" signs, and corn husk dolls aplenty.
Everyday crafts like these are real treats--I, for one, 
cover
my tree with crocheted snowflakes at Christmas--but they're just the start for regional artists. Gifted potters, metal smiths, and painters are tucked into hollers and holed up on hillsides across the region, and their work can be harder to find.
[caption id="attachment_8416" align="alignright" width="162"]
Pottery by Alex Matisse[/caption]
That's why the 
66th Annual Craft Fair of the Southern Highlands
 is such a treat. It starts July 18, 2013 in Asheville, North Carolina. For four days, it will feature products from some of the region's most talented artists. Clay, metal, wood, jewelry, fiber, paper, natural materials, leather and mixed media--it's all there, some of the best crafts our region has to offer, all at a rock bottom price. Admission is just $8 for adults and free for youngins under age 12.
As if that's not enough, you can also catch first-rate, live demonstrations. Flyfishing expert Sam Johnson of Dahlonega, Georgia will teach you how to make bamboo rods. You can learn to sculpt using found objects like can lids, spark plugs, and clay shards from John Richards of Burnsville, North Carolina. Even kids can do craft activities with the good folks from Arts For Life, a group that supports children and young adults facing serious illnesses.
Toss in a great line-up of 
live mountain music
, and you have the perfect excuse for a long weekend in Asheville. All of this comes thanks to The Southern Highland Craft Guild, which has been a haven for mountain craftspeople since 1930.
[caption id="attachment_8418" align="alignleft" width="530"]
Weaver at 1948 Craft Fair.[/caption]