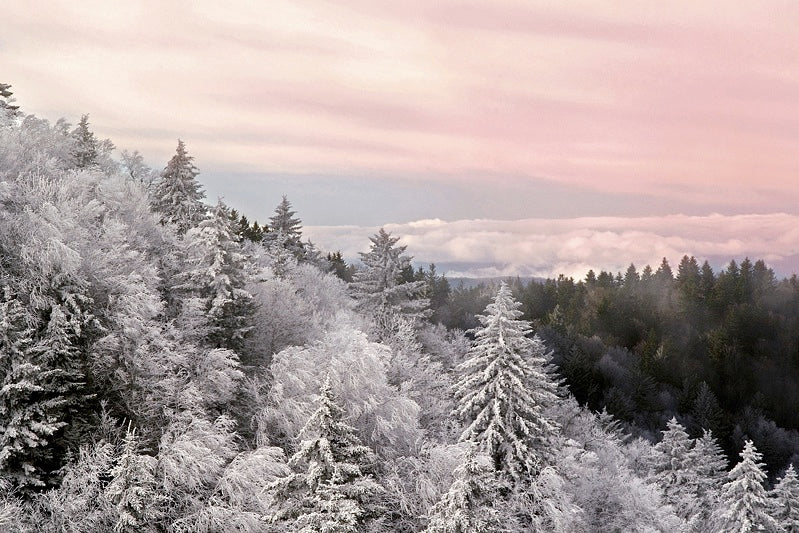 [caption id="attachment_2200" align="alignleft" width="327"]
Mountain Calm by Scott Hotaling, 2008 Finalist, BRP Vistas, Courtesy ASU Outdoor Program[/caption]
Listen up, shutterbugs.
The 8th Annual Appalachian Mountain Photography Competition
is on. It's for professional and amateurs alike. With $4,000 in cash and prizes, there's plenty of reason to get out that old rangefinder and show your stuff.
Whether your favorite shot is a a white water kayaker going under or a single flower standing tall, the competition has a category to fit.
In addition to mainstays like "Adventure" and "Flora and Fauna," this year boasts a special grouping called The Parkway Tree Project. It "seeks to bring greater public awareness to the rich natural resources of the region and to document significant trees that contribute to the character, environment, and/or aesthetic of the Blue Ridge Parkway." Seems like a fitting tribute during The Parkway's 75th year.
Whether you submit or not, take a look at these winners from prior years. I'm partial to the first one--the tree bailer photo; it's got a little grit, a little haze, and I've always wanted to operate one of those.
Have a favorite?
If so, post a comment. Let us know!
[gallery]